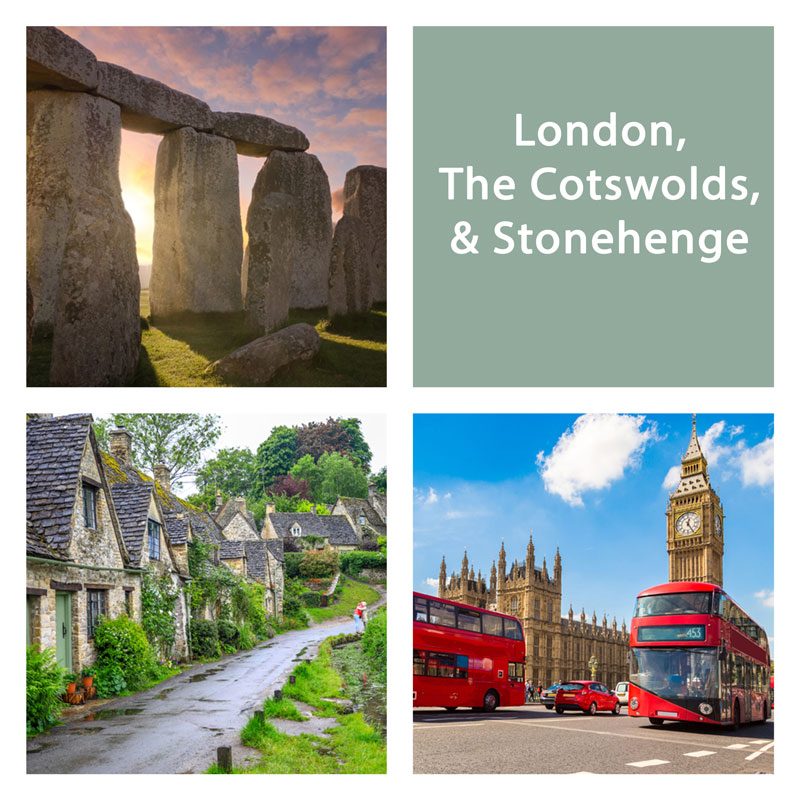 Ancient Stone Among Picturesque Beauty
A place with a long, dramatic history and a long list of famous sights, like the Tower of London, Westminster Abbey, and Buckingham Palace, London is also quite manageable to visit for those in need of accessibility.
Less than two hours away is Stonehenge, the ancient stone circle built sometime between 3000 and 2200 B.C. Here you can witness one of the world's greatest mysteries (just how did those primitive people manage to bring the massive stones from quarries so many miles away?!) and enjoy easy access for viewing, complete with ramps and paved paths.
Nearby, the hilly Cotswold region is famous for its picturesque beauty with fairytale-like villages, idyllic for a scenic drive although there are many accessible attractions, including lovely abbeys, churches, manors, and gardens.