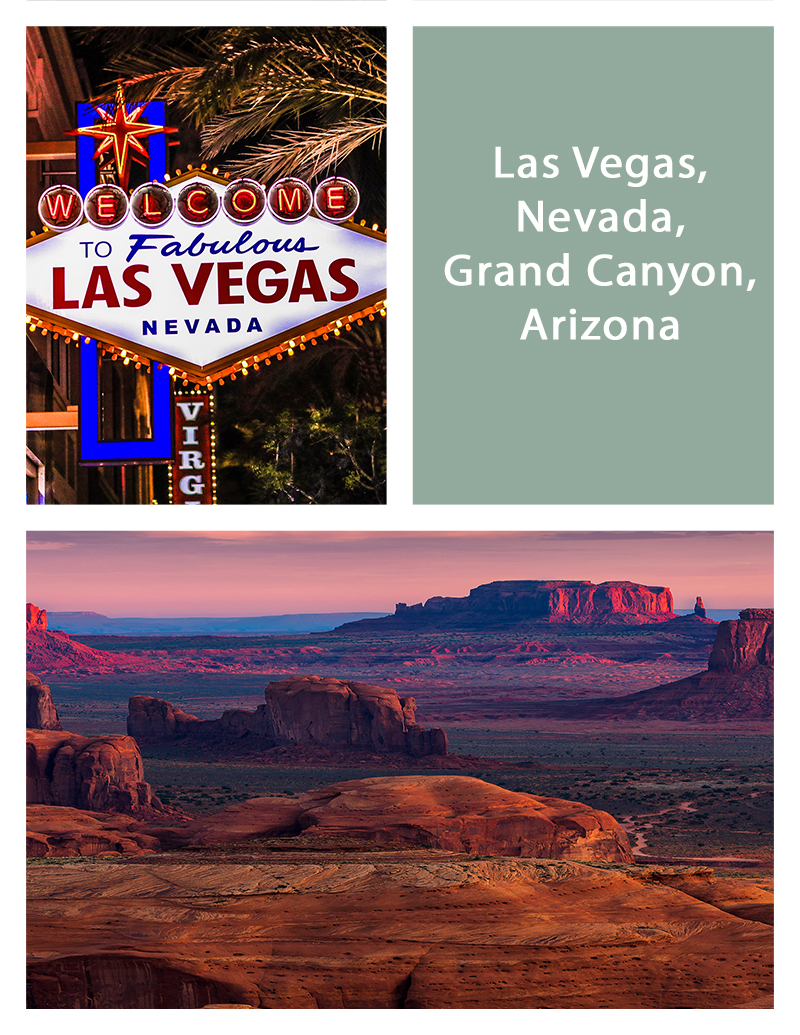 Bright Lights, Big City, & Natural Wonder of the World
Visiting Las Vegas and the Grand Canyon is an easily doable two-in-one providing the perfect mix of Bright Lights, Big City, and a seven wonder of the natural world.
Play in the Entertainment Capital of the World, one of the country's most wheelchair accessible and disabled-friendly cities, with slot machines easy to roll up to and plenty of shows that are sure to make for an unforgettable evening too.
While the mile-deep, 18-mile-wide, and 227-mile-long Grand Canyon is known for its rugged terrain and steep cliffs, there's no need to navigate it to take in a breathtaking view with paved walkways perfect for wheelchairs.